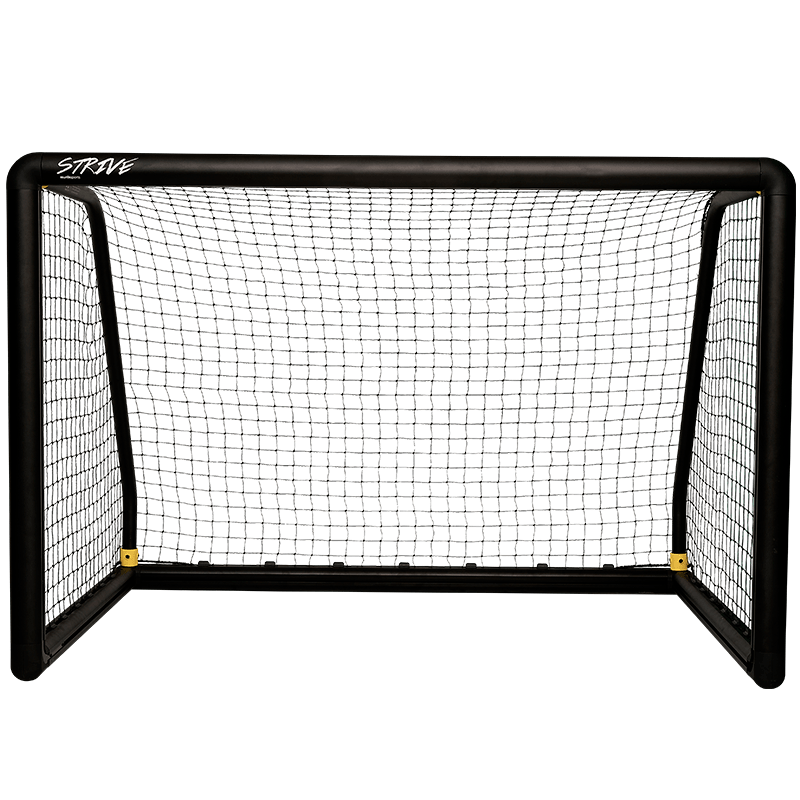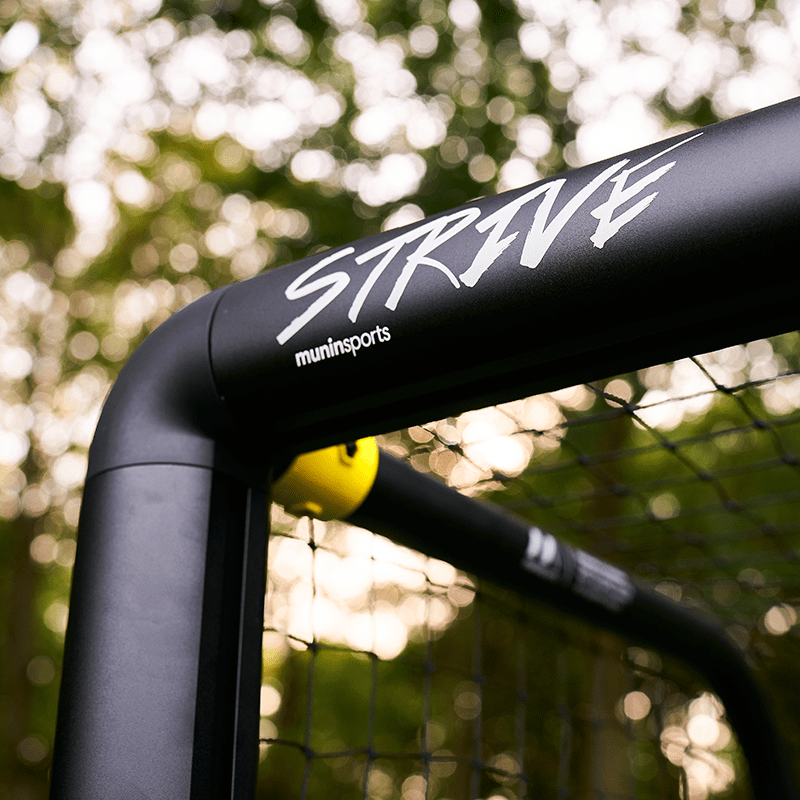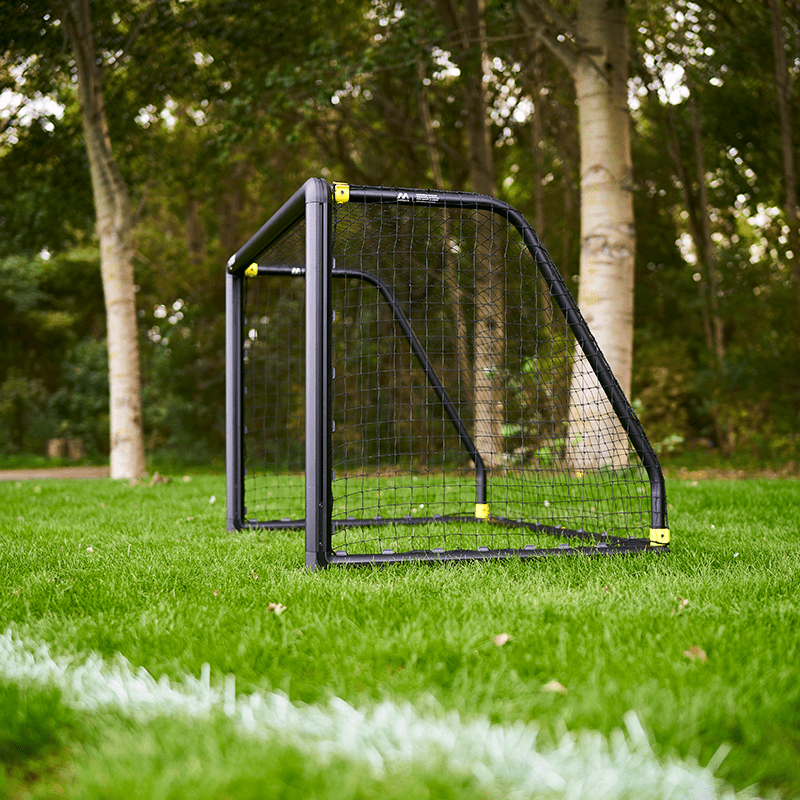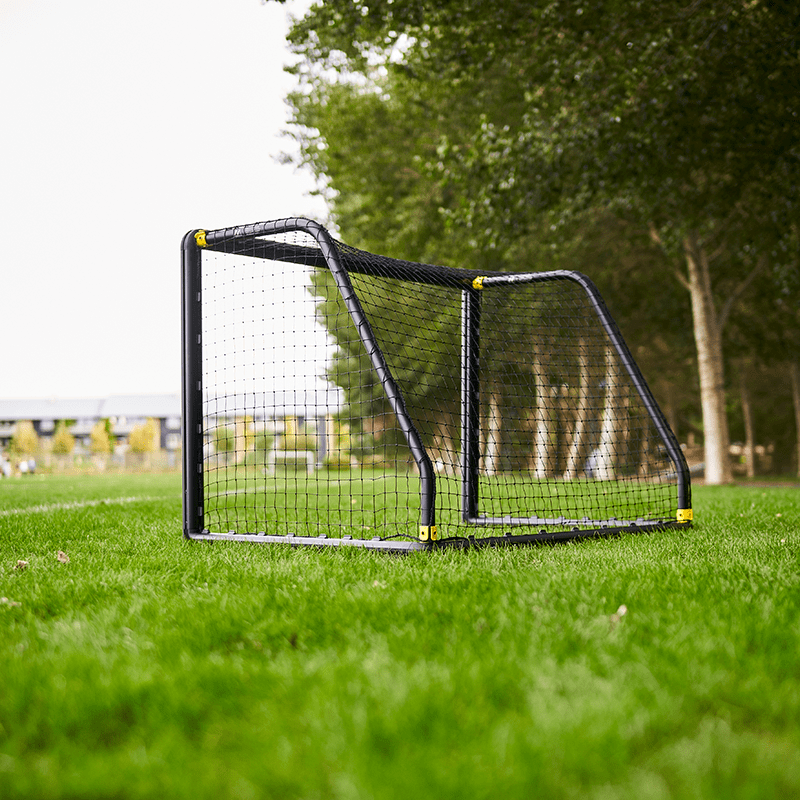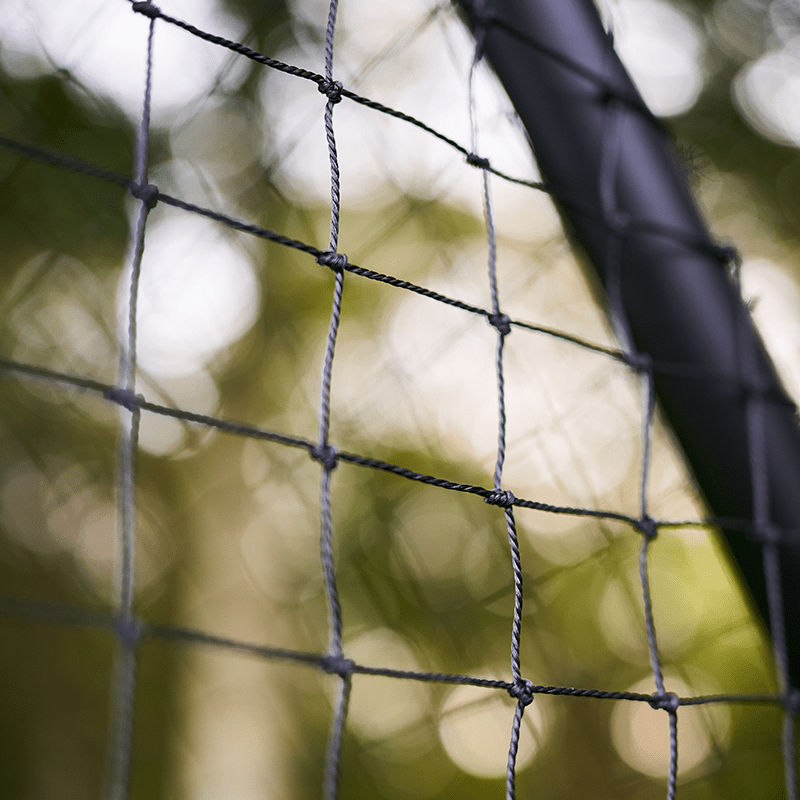 Strive Football Goal (150x100 cm)
---
PERFECT FOR SMALL-SIDED GARDEN GAMES.
The Strive™ football goal is designed to give you a premium at-home football experience. The sturdy aluminum frame profiles, the deep corners, and the optimal ratio between height and width will bring a smile to all soccer players. The 150x100 cm Strive football goal is ideal for shooting practice with younger kids and perfect for small-sided 1v1, 2v2, and 3v3 games. Rounded corners and posts optimize the safety of your children while also ensuring the feel of a professional goal.
Combine the Strive football goal with the m-station® rebounder and turn your garden into a world-class football facility!
VAT and customs duties are not included in the price. Read more here.
DIMENSIONS | 150 x 100 x 100 cm.
HIGH-QUALITY MATERIALS | Ø7cm aluminum goal frame
CORROSION-RESISTANT | Can be left outside all year round
DEEP CORNER STANCHIONS | Realistic football goal experience
LIGHTWEIGHT CONSTRUCTION | 18,5 kg. - Easy to move around
ROUNDED BOTTOM FRAME | Reduces wear on the lawn
STURDY CORNERS | Reinforced nylon and stainless steel
KNOTTED NET | Durable 100% black polyester
DISTINCT DESIGN | Designed and engineered in Denmark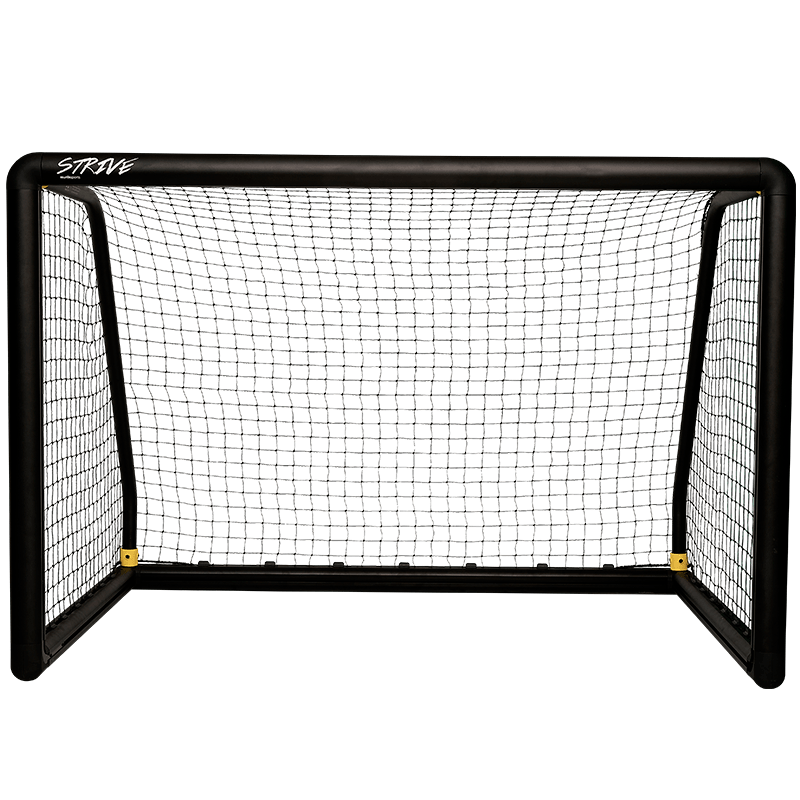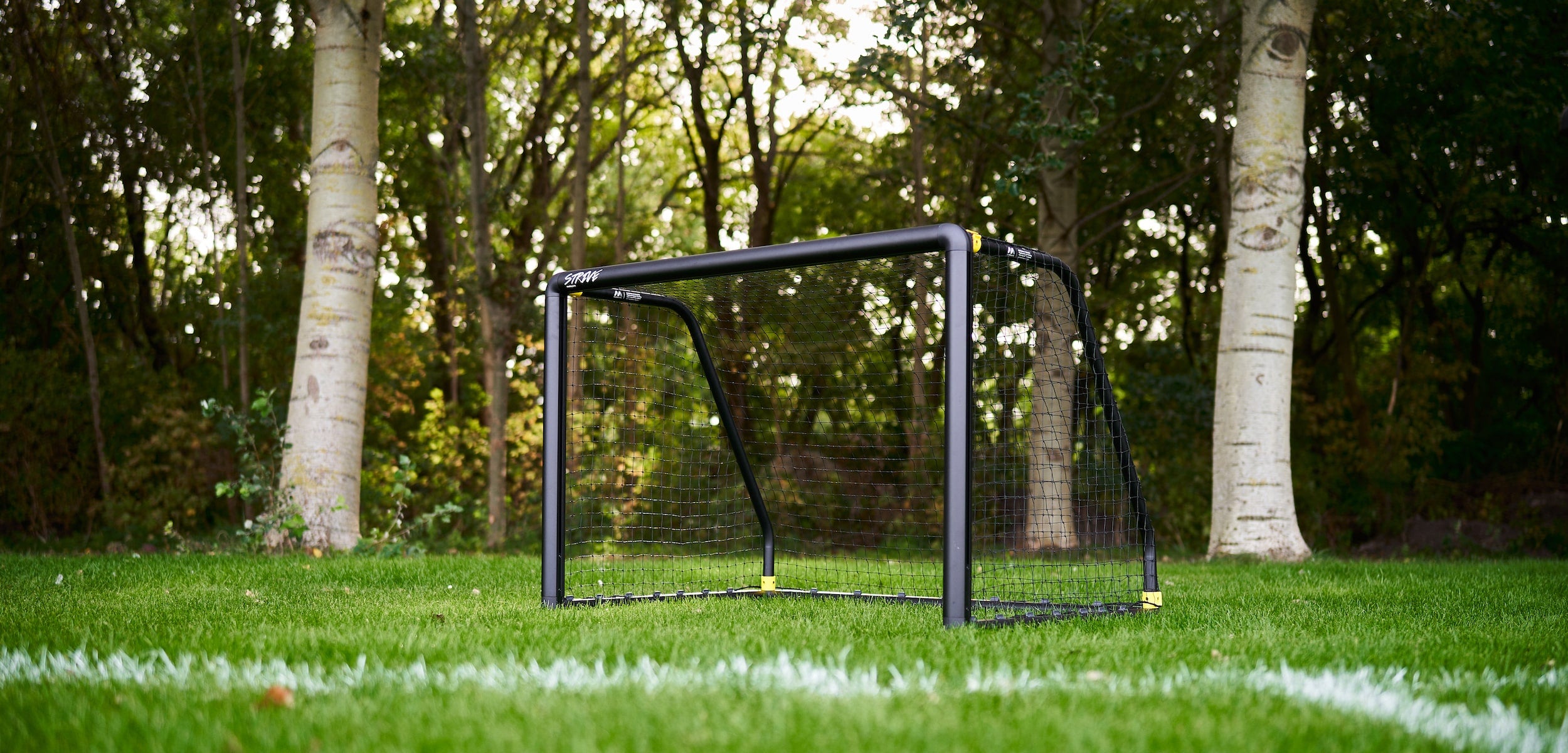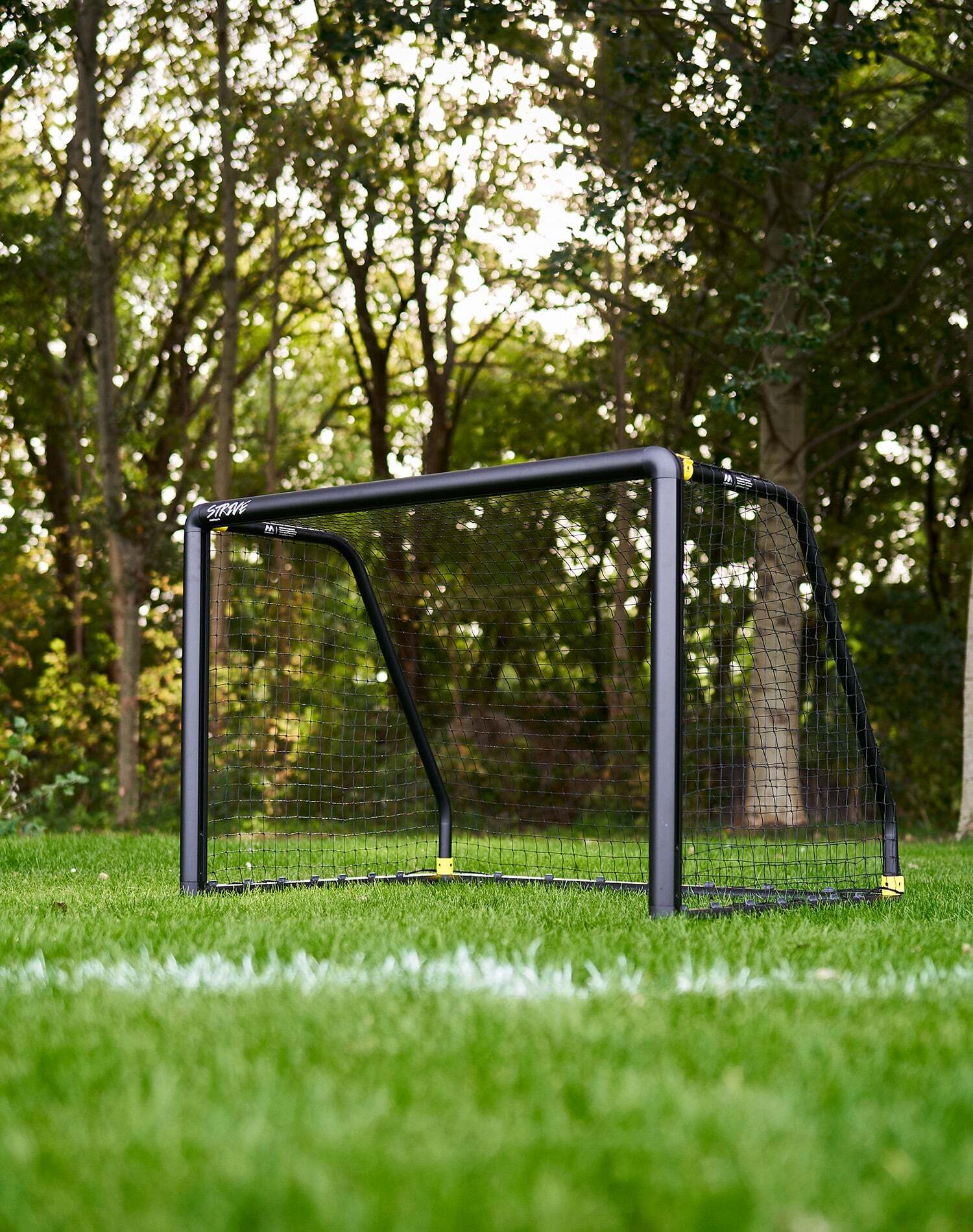 SIZE | 1.5 x 1 x 1m
ROUNDED POSTS | Like a professional goal and more safe for children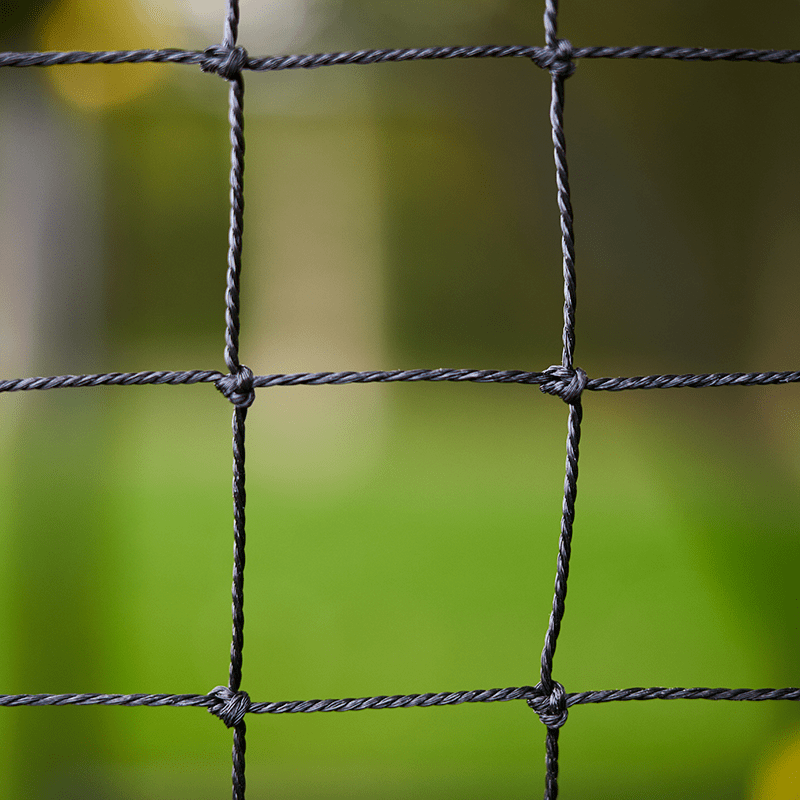 BLACK KNOTTED NET | 100% polyester
ALUMINUM FRAME | Lightweight and easy to move. Can be left outside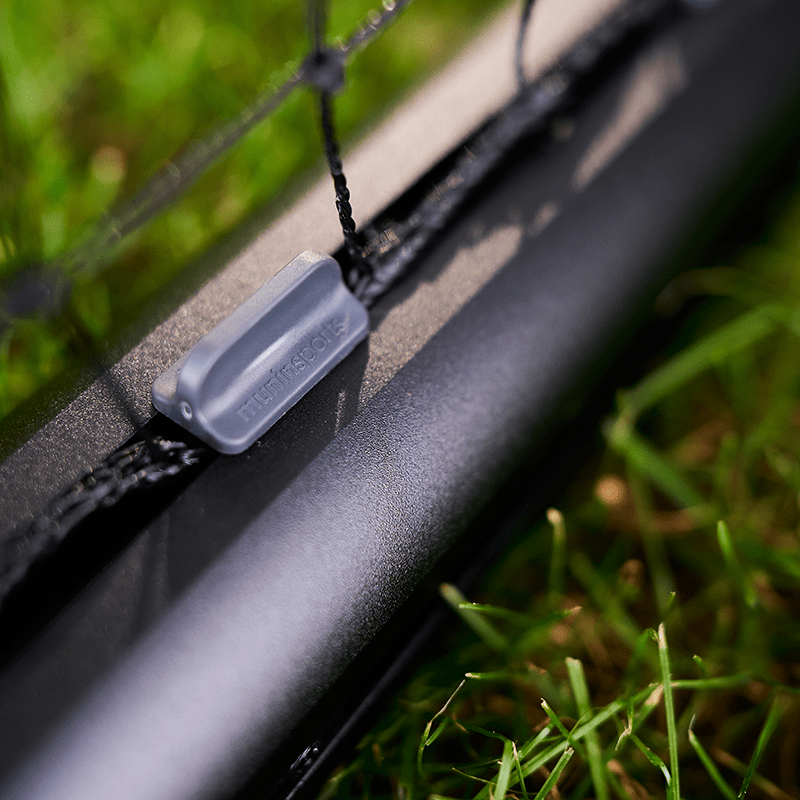 ROUNDED POSTS | Like a professional goal and more safe for children.
Strive for greatness・One goal at a time